Home > Authors > Claus Ankersen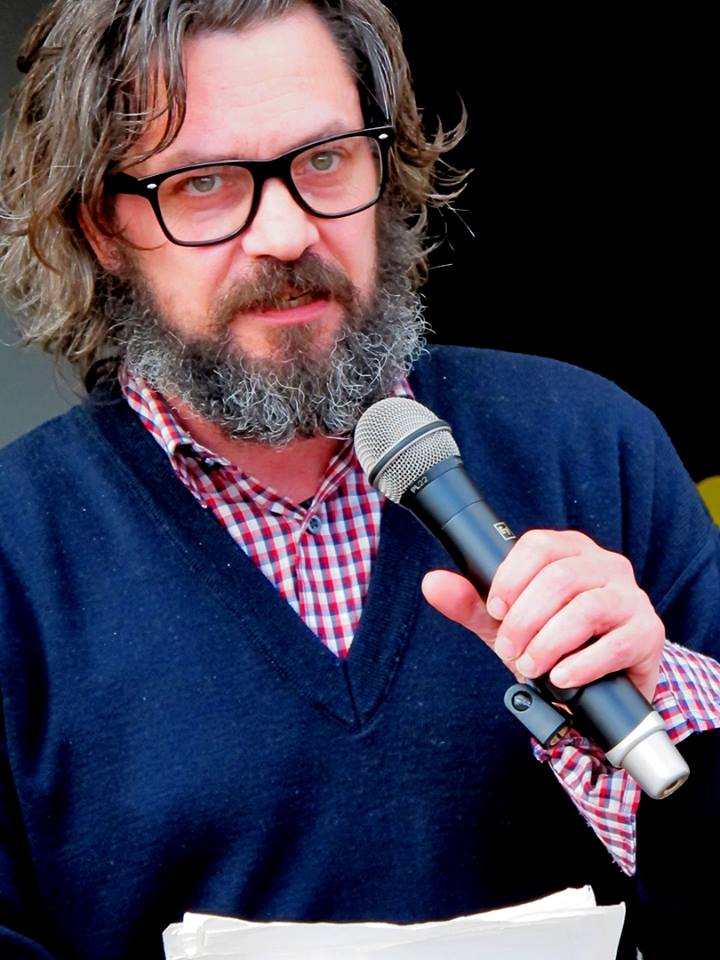 Claus Ankersen
Poet (Denmark)
Claus Ankersen (b. 1123 and 1986).
Intergalactic traveler working with multiple artistic expressions, amongst these live-literature and performance poetry. Claus Ankersen has been instrumental in the development of danish spoken word, and have inscribed the genre in literary history with his documentary 'Peanuts and free beer' (2009). Claus has exhibited museum installations, exorcised demons for National Danish Broadcast TV (DR), made a surreal spoken word show of butter at SMK (Danish State Museum of Art) and created himself in vivo in the word on stages all over Denmark for more than a decade.
Besides four books of poetry and a poetry CD Ankersen has contributed to numerous anthologies in Denmark as well as internationally. Latest publications include contributions to the American anthology 'Have a NYC – New York Short Stories', and a new danish release from December 2010, a 132 page street poetry called 'The Tree and The Fountain', recently given four stars and termed 'Hipsterpoetry on First Class', by danish newspaper Ekstrabladet. The book is currently in pipeline for publication in India.
Internationally Claus Ankersen have performed, worked and exhibited in Denmark, Sweden, Norway, Iceland, Finland, Estonia, Ukraine, Germany, Poland, Holland, Serbia, Croatia, Turkey, Armenia, India and the USA, done readings at various literature- and art festivals, and guest lectured on performance poetry and poetics at various universities and academic conferences. He have recently been appointed vice member of the board of the Finnish poetry organisation Poetryweek.
Claus have been translated into Swedish, Finnish, Polish, Ukrainian and English, with Hindi and Malayalam translations pending. In April, 2013, the artist installed a stele of letters 'ALWAYS' perhaps the largest poem in the world on a major Copenhagen Square. In june '13, he published a cross disciplinary, bilingual collection 'Souvenirs From Heaven'.
Indian Press:
"..poetry with panache..", The Times of India
"..a palette of wonder..", The Hindu
Danish Press:
" The Kingpin of Spoken Word", Information
"Wordfactory of the moment...poetic oracles...", Weekendavisen
"He is popular. Especially with the girls.", Berlingske
Finnish Press:
"Ankersen was definitely the funniest and most interesting performer", Kaleva, Finland
"Ankersen restored my belief in revolution.", Kaleva, Finland.