Home > Authors > Lucy Cristina Chau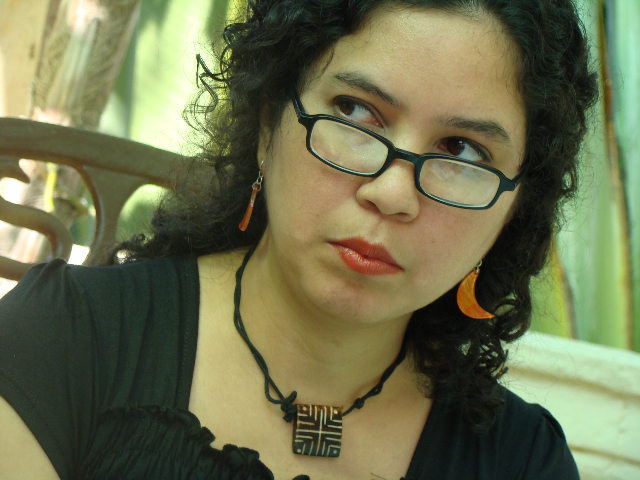 Lucy Cristina Chau
Lucy Cristina Chau. Panamá (1971)
Central American Literature Prize 2010, National Poetry Ricardo Miró Prize 2008, Young Poetry Prize 2006. English Language Bachelor of Arts from the University of Panama and English-Spanish interpreter since 1995.
Co-organizer of the Ars Amandi International Poetry Festival in the Republic of Panamá and part of the World Poetry Movement.
Published in 2011 the short-stories book De la puerta hacia adentro, in 2009 the poems book La Casa Rota, in 2007 poems books La Virgen de la Cueva and IndiGentes and 2013 the poem book Mujeres o Diosas in Costa Rica.