Home > Authors > Fahredin Shehu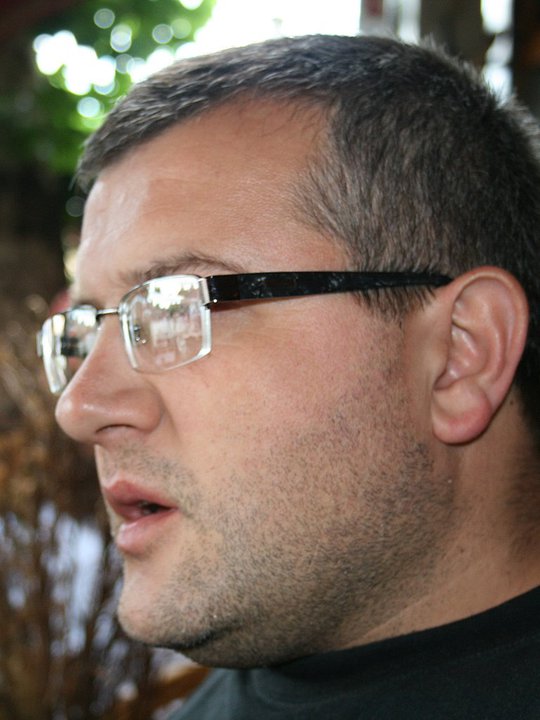 Fahredin Shehu
Poet and Writer(Prishtina, Kosovo)
Born in Rahovec, South East of Kosova, in 1972.
Graduated at Prishtina University, Oriental Studies.
Published books:
NUN- collection of mystical poems, INVISIBLE PLURALITY- Poetical prose, NEKTARINA- Novel, Transcendental Epic, ELEMENTAL 99, KUN- collection of transcendental lyrics, 2007, Publishing House LOGOS-A, Skopje, Macedonia, DISMANTLE OF HATE, E-book 2010, Ronin Press, London, CRYSTALLINE ECHOES, Poetry, Hard copy and e-book 2011, Corpos Editora-Portugal, PLEROMA'S DEW- Inner Child Press USA, MULBERRIES- Novel, Publishing House LOGOS-A, Skopje, Macedonia,.
Published in many anthologies and prestigious Literary Magazines, Struga Anthology, Macedonia, Lodeve Anthology, France, Nazareth Anthology, Israel, Blue Max Review, Dublin, Ireland, RAL,M Magazine, Paris, France, Colnoon Travel Poetics, New Delhi, India, World Healing Anthology, USA, Alquimia de la Tierra, Huelva University, Spain etc.
Translated in English, French, Italian, Spanish, Serbian, Croatian, Bosnian, Macedonian, Roma, Swedish, Turkish, Arabic, Hebrew, Romanian, Persian, Mongolian
Ambassador of Poets to Albania by Poetas del Mundo, Santiago de Chile, Member of World Poets Association, Kosovo Pen Center.